Posts for tag: orthodontics
By Briarcliff Center for Esthetic Dentistry
December 04, 2013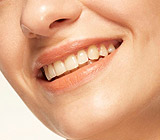 If you've lived for many years with crooked teeth, you may think that your teeth will be this way forever. Believe it or not, one out of every five orthodontic patients is an adult and 75% of adults have some form of malocclusion. You're never too old to improve your smile, and here a few reasons why you should consider orthodontic treatment:
Self-Esteem: An attractive smile contributes to your confidence and self-image, and this is important at any age. Research has shown that, logically, the better you feel about your looks, the better you feel about yourself. You might not realize it, but those crooked teeth can cause you to be self-conscious, thus smiling and talking less. Studies have even demonstrated that orthodontic treatments can enhance your career opportunities.
Longevity: Though you can always expect a certain amount of wear and tear to your teeth from aging, properly aligned teeth will function better over time. If you are prone to gum disease, your problems can worsen with poorly aligned teeth. Not only is it more difficult to clean around crooked teeth, but we often see gum recession around poorly positioned or crowded teeth.
Options: If you choose to explore orthodontic treatment, you will see that much has changed since you were a teenager. Instead of traditional metal braces, we can sometimes use clear or colorless braces that are less noticeable. Some braces can even be attached to the back of your teeth. You may also be a candidate for clear orthodontic aligners, which use a sequence of clear, removable and custom-fitted trays to gradually straighten your teeth.
If you're considering orthodontic treatment, you should schedule an appointment with our office, so that we can conduct a thorough examination, discuss your options and recommend a course of treatment. We'll also make sure that your teeth and gums are healthy, an important requirement to successfully straighten your teeth.
If you would like more information about adult orthodontics, please contact us for a consultation. You can also learn more by reading the Dear Doctor magazine article "Orthodontics for the Older Adult."
By Briarcliff Center for Esthetic Dentistry
April 28, 2012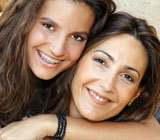 If you are planning orthodontic treatment for yourself or your child, you may have heard about different types of orthodontic appliances (braces) and you may be wondering which type is best for you.
Orthodontic treatment is the process used to improve the positioning of your teeth and bite so that you look better and your teeth function properly. Movement of the teeth is accomplished by harnessing the natural regenerative powers of the body to remodel living tissue, in this case, the bone, which adapts to the new position into which the teeth are moved. Orthodontic appliances accomplish the movement by placing small light and constant forces on the teeth to move them into new and better positions.
There are currently three main types of orthodontic appliances to move your teeth. After careful analysis of your bite and needs, we can help you select the best option for your particular situation.
Fixed appliances, commonly known as braces, so-called because they are fixed to the teeth thereby bracing them together, small brackets are bonded to the teeth and light flexible wires are threaded through them. Controlled tension on these wires pulls or pushes the teeth into position.
Clear brackets are a second, more aesthetic type of fixed appliance. While they are less visible, they tend to be more fragile.
Use of fixed appliances, whether brackets are metal or clear, is usually recommended in more complex cases because they enable the orthodontist to accomplish more complex three-dimensional tooth movements in the most efficient and predictable manner. Please note that, during treatment, you should avoid eating hard foods or participating in extreme contact sports so you will not damage your teeth or the appliances.
Clear aligners are a third, more recent option for repositioning teeth. They are removable appliances, generally used in situations that are milder in nature and easier to correct. After careful assessment, a series of computer-generated, custom made clear plastic trays are made to move the mal-aligned teeth. Tooth movement is progressive with each successive aligner or tray, moving the teeth minutely, until the new desired position(s) is achieved. Clear aligners are usually used for simpler or tipping movements of teeth.
With any of these options, simple movements of teeth may take a few months, and more complex movements take up to two or three years.
Orthodontic treatment is an ingenious scientific discovery that has allowed the dental profession to accurately and precisely move teeth for improved aesthetic appearance and functional position. Contact us today to schedule an appointment or to discuss your questions about orthodontics. You can also learn more by reading the Dear Doctor magazine article "The Magic of Orthodontics."