Posts for tag: tooth pain
By Briarcliff Center for Esthetic Dentistry
December 04, 2015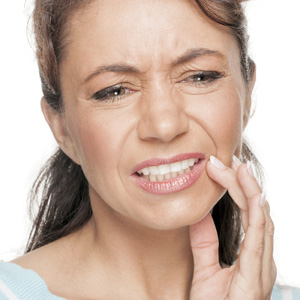 If a pain you've been feeling goes away, you might believe the problem that caused it is gone too. But that doesn't mean it has, especially with a tooth. An excruciating toothache that suddenly stops should still be examined. Here's why.
Tooth decay often works its way into a tooth's innermost layer, the pulp, which contains bundles of nerves and other tissue. The infection attacks the nerves, which send pain signals to the brain. As the infection persists, though, the nerves will eventually die and will no longer be capable of sending pain signals — hence the "mysterious" end of your toothache.
Although the pain has stopped, the infection is very much active in the tooth and will continue to work its way through the root canals to the jaw. And ultimately, the pain will return as the infection invades the bone.
But there's good news: a tooth in this condition can be saved with a procedure known as root canal therapy. We drill a small hole in the tooth to access the pulp, usually through the biting surface of back teeth or in the rear in front teeth. Once inside the pulp chamber, we clean out the infected and dead tissue. We then fill the empty pulp chamber and the root canals with a special filling and seal the access hole. In a few weeks the tooth receives a life-like crown to further protect it from re-infection and fracture years later.
A straightforward root canal treatment can be performed by a general dentist. If there are complications like a complex root canal network, however, then the skills and specialized equipment of an endodontist (a specialist in root canals) may be needed.
A root canal treatment resolves the real cause of a toothache that suddenly stopped, as well as puts an end to future pain and infection related to the tooth. More importantly, it can save your tooth and add many more years to its life.
If you would like more information on tooth pain, please contact us or schedule an appointment for a consultation. You can also learn more about this topic by reading the Dear Doctor magazine article "A Severe Toothache."
By Briarcliff Center for Esthetic Dentistry
July 18, 2015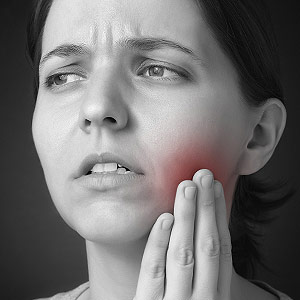 As with the rest of the body, tooth pain is an indication that something's wrong. While the exact cause requires a dental exam, the location, quality and duration of the pain could narrow the possibilities. With that in mind, here are 3 types of tooth pain and what it might be telling you.
Sensitivity. Pain or discomfort when you eat or drink cold foods or bite down could mean you have a small area of decay in the tooth, a loose filling or an exposed root surface from gum recession. Dental work to repair a decayed tooth or filling could alleviate the pain; in the case of gum recession, you may need to reduce overaggressive brushing or seek treatment for periodontal (gum) disease, the two main causes of the condition.
Dull or lingering pain. A dull ache in the rear sinus area could indicate a problem with a back tooth — they share the same nerve pathways as the sinuses, so you may be feeling referred pain. In the case of lingering pain after eating or drinking something hot or cold, there may be decay within the inner pulp chamber of the tooth that's damaging or even killing the nerve tissue. If so, a root canal treatment might be in order.
Sharp pain. That sudden, excruciating pain when you bite down could mean you're experiencing advanced decay, a loose filling or possibly a cracked tooth. If the pain seems to radiate from the gums — and they're swollen and sensitive — you may have developed an abscess brought on by periodontal (gum) disease. In all these cases, appropriate dental treatment like decay removal and filling, root canal treatment or plaque removal may be necessary, depending on the cause and extent of the problem.
Regardless of what kind of pain you're feeling, you should see us as soon as possible — in many situations waiting will only make the problem worse. The sooner we discover the cause, the sooner we can begin the right treatment to solve the issue and alleviate your pain.
If you would like more information on the causes and treatment of tooth pain, please contact us or schedule an appointment for a consultation. You can also learn more about this topic by reading the Dear Doctor magazine article "Tooth Pain? Don't Wait!"
By Briarcliff Center for Esthetic Dentistry
September 18, 2012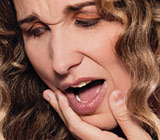 When it comes to tooth pain, it is important to identify two things: what is causing your pain and what can be done about it. In some instances you can handle it yourself at home; however, for others, you should contact us so that we can diagnose and treat the problem. See how much you really know about tooth pain by taking our true/false test.
It is perfectly normal to experience tooth sensitivity to hot and cold foods for a few days after dental treatment.
True or False
If you experience sharp pain when biting down on foods, you should hold off on contacting us to see if the pain gets better on it own.
True or False
Tooth pain is caused by a reaction of nerves inside the tooth's enamel with the severity of the pain dependant upon the type and degree of the stimulus.
True or False
Generally speaking, pain is a protective response that ranges from minor to severe as a way of informing the body that something is wrong.
True or False
If a tooth's root surface is sensitive, you should use a firm toothbrush to ensure that you are keeping the area clean by thoroughly removing dental bacterial plaque.
True or False
Lingering pain after eating hot or cold foods and liquids probably means that the pulp within your tooth is probably damaged or inflamed as a result of deep tooth decay or injury from a physical trauma.
True or False
Regarding tooth sensitivity, you should only contact us if the pain persists for several months because this is not likely to be anything serious.
True or False
If a tooth's pulp becomes damaged or dies, you will need a root canal.
True or False
With tooth pain, knowing how long to wait before you contact us can save physical, financial and emotional stress.
True or False
People often confuse tooth and sinus pain because they both can feel the same — a dull ache with pressure in the upper teeth and sinus area on one or both sides of the face.
True or False
Answers: 1) True. 2) False. You should contact us asap for an examination before the pain worsens. 3) False. The nerves are located in the tooth's pulp chamber. 4) True. 5) False. Use a soft bristled toothbrush not a firm one. 6) True. 7) False. While tooth sensitivity generally does not signal a serious issue, if it persist for days or worsens, contact us. 8) True. 9) False. Early interception is best. 10) True.
To learn more, continue reading the Dear Doctor magazine article "Tooth Pain? Don't Wait!" Or contact us today to schedule an appointment to discuss your questions.