By Briarcliff Center for Esthetic Dentistry
August 10, 2012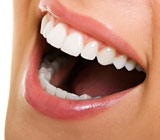 Being unhappy with your smile can impact your life in ways that you might not even realize. Are you awkward in social situations that require smiling? Do you shy away from becoming romantically involved? You may even miss out on a better job because you don't want to be forced to endure a live interview for fear of smiling!
If you've decided that the time is right to regain some self-confidence by having your smile redesigned, we can help. We will begin with a consultation, during which we will discuss a number of factors that will influence the process and the final result of your smile makeover including:
What do you want from a new smile?
How do you want your new teeth to look?
How we can use photographs and computer simulations to show you what your new smile will look like before we even start.
How we work with dental technicians to test shapes, sizes, and colors to personalize teeth so that they closely match your natural teeth.
How we use "customized temporary restorations" to let you test-drive the look and feel of the final crowns and veneers so that we can guarantee success.
We can even show you "before and after" photos taken of our many patients throughout the course of their makeovers. And, of course, we will discuss the costs to you with respect to both time and money based on the extent and type of work that is necessary to give you your ideal smile.
The tools that are now at our disposal can make the entire smile redesign process an essentially painless and highly creative collaboration that includes constant interaction between you, us, and dental laboratory technicians as we all work together to create your new smile. If you think you are ready to start exploring the possibilities, please call our office to set up a consultation. To learn more about cosmetic dentistry, read the Dear Doctor magazine article "Cosmetic Dentistry: A Time For Change."
This website includes materials that are protected by copyright, or other proprietary rights. Transmission or reproduction of protected items beyond that allowed by fair use, as defined in the copyright laws, requires the written permission of the copyright owners.