Posts for tag: cosmetic dentistry
By Briarcliff Center for Esthetic Dentistry
April 12, 2012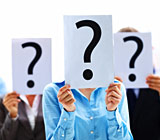 Anytime you are considering an implant surgery to replace missing teeth, you should take the time to gather the facts so that you have clear understanding of the procedure, your options and any potential risks. You should also feel comfortable with the dental team who is treating you. For these reasons, we created the following comprehensive list of questions so that you can obtain the answers you need to help you feel at ease prior to treatment.
Am I a good candidate for dental implants?
What is the success rate for dental implants?
How long have you been placing implants and how many do you place each year?
Can you show me some before and after photos that illustrate your work?
What are the risks, benefits and alternatives to dental implants?
Are dental implants ever rejected?
How do you assess whether I have enough bone to anchor dental implants?
Can you tell me about the surgical procedure for implant placement?
How long will the entire process take from my first appointment until I have my implant(s) and crown(s) in place?
Do I have to go without teeth while my implants are healing?
What type of anesthesia will you use during my implant surgery?
What can I expect in the hours and days following my implant surgery?
How long will it take my implants to heal?
How long can I expect my implants to last?
Will there be any maintenance required with my implant(s)?
How much will dental implant(s) cost?
Will my insurance cover all or a portion of the cost?
To learn more, read "Dental Implants, Evaluating Your Professional Options For Care." Or, you can contact us to discuss your questions or to schedule an appointment.
By Briarcliff Center for Esthetic Dentistry
March 01, 2012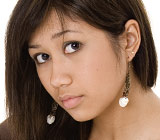 Worldwide it is generally accepted that the best method for permanently replacing a missing tooth is with a dental implant. However, one fact that can affect the timing of placement of dental implants is that the person should be fully mature. In this case, it means that growth is complete, in particular the jawbones have completed growing. And while we are sensitive to teens who may beg for a dental implant to replace a missing, damaged or traumatized tooth, parents or caregivers should know that research and experience have shown that it is better to wait.
The main reason it is best to wait is because natural teeth grow and move with the jaws as they mature whereas implants don't. Natural teeth change positions and move with the jaws as the jaws grow, implants don't. They are fused to the bone in one position and as the jawbone grows, they get left behind and appear to sink as the adjacent teeth and jawbone grow in harmony.
Although it is not really possible to determine exactly when a person has finished growing, it is generally best to wait until the jaw is fully matured and developed. However, we are the most qualified, along with our orthodontic colleagues to "guesstimate" based on family history, age and genetics. Specialized radiographs (x-rays) of the skull and jaws may also be helpful in determining the timing of jaw growth completion and when implants can be placed.
Dental implants are a permanent solution to a dental problem and thus should not be used until all growth is complete. Think about it. Your young child gets a beautifully restored smile through a dental implant...and for a year or two it looks fantastic. However, as your child's jaws continue to grow, everyone begins to notice gaps between the implant and adjacent teeth. So it makes sense to avoid this eventuality; by just waiting until late teens when beautifully restored crowns on properly positioned dental implants should last for many many years.
To learn more on this subject, read the Dear Doctor article, "Teenagers & Dental Implants." You are also welcome to contact us to discuss your questions or to schedule an appointment.